Payment options and company details
Our payment options
You can pay for your order in various ways. Below you will see the following payment options. Such as iDEAL, Credit card including Apple Pay, KBC/CBC Payment Button, Sofort Banking, Belfius Direct Net and MisterCash. In our showroom, you can pay in cash. Of course, you can also pay by PIN. In our webshop, iDEAL is by far the fastest, easiest and safest way to pay for your order. If you use telebanking (online banking), you can pay with iDEAL.

iDEAL
You can use iDEAL if you bank with one of the following banks: ABN AMRO, ASN Bank, Friesland Bank, ING, Knab, Rabobank, SNS Bank, SNS Regio Bank or Triodos Bank. With this option, you pay via your bank's own familiar website. If you want to pay via iDEAL, select this option when entering your order details; the rest is self-explanatory.

MisterCash
Belgian customers can pay via MisterCash at refurbished-kinderwagens.nl. It is similar to the iDEAL payment system in the Netherlands. We do not charge any fees for MisterCash payments.

Sofort Banking
SOFORT Banking is a payment method available in 8 European countries.  Which is based on the principle of a bank transfer and unlike a normal bank transfer, as a customer you only need to verify the payment, just like iDEAL for example. Data such as the amount, as well as the description and the beneficiary are already filled in. The advantage of this is that no human error can therefore be made here. SOFORT then executes the payment. The payment method is simple and fast. A sofort payment consists of four steps:
You select your country and the bank you wish to make the payment with.
You are in the login area of the secure payment form and log in with your internet banking details.
Confirm the transfer with PIN or card reader.
You will receive confirmation of the bank transfer and/or confirmation of the order from our webshop.



Creditcard
At refurbished-kinderwagens.nl you can also pay with a MasterCard or VISA credit card, as well as with Apple Pay. This is done via an SSL-secured server, which sends your credit card details securely. We do not charge any fees for credit card payments. Once your credit card details have been verified, your order will be processed and shipped.
What is Apple Pay
Apple Pay is Apple's own payment method, available in more than 32 countries for all Apple users. It uses the Wallet app, in which users place their payment cards. So the actual payment method depends on the cards placed in your Wallet. Currently, only credit cards are supported. The Wallet knows all the details and preferences of the different cards. Payment is completed with a fingerprint or face scan. This makes Apple Pay compliant with the Strong Customer Authentication (SCA) regulations from the Payment Services Directive 2 (PSD2).


How does Apple Pay work for you as a consumer
The system automatically detects whether you as a customer are paying from an Apple device. Only then will Apple Pay be shown as a payment method. After selecting Apple Pay as a payment method, the payment is completed using Touch ID or Face ID. This means a seamless experience for you as a customer.
Belfius Direct Net
Belfius Direct Net is one of the largest banks in Belgium. With the Belfius Pay Button, the bank provides its customers with its own payment solution. Thus, with a Belfius account, you can use the Belfius Pay Button to make direct payments from Belfius Direct Net, Belfius' online banking product, or via the app.

KBC/CBC Betaalknop
The KBC/CBC
 Pay Button is an online payment method for customers of KBC and CBC, together Belgium's largest banks. The banks offer their customers a payment button. With which online payments can be made easily and quickly.

'Afterpay - Veilig achteraf betalen (Nederland)'
AfterPay voert voor www.refurbished-kinderwagens.nl het volledige achteraf betaalproces uit. Dit betekent dat je een betaaloverzicht ontvangt van AfterPay. Met de AfterPay App kun je dit betaaloverzicht inzien en betalen, veilig en heel eenvoudig vanaf je smartphone. In de online omgeving Mijn AfterPay kun je jouw betaaloverzichten vanaf je computer of tablet beheren. AfterPay houdt je op de hoogte via push notificaties & e-mail wanneer er een betaaloverzicht voor je klaar staat. Ter goedkeuring van je verzoek om achteraf te betalen voert AfterPay een gegevenscontrole uit. AfterPay hanteert een strikt privacybeleid zoals omschreven in zijn privacy statement. Mocht onverhoopt jouw verzoek tot betaling met AfterPay niet geautoriseerd worden, dan kun je jouw bestelling natuurlijk betalen met een andere betaalmethode. Je kunt voor vragen altijd contact opnemen met AfterPay. Voor meer informatie verwijzen wij je door naar AfterPay.

'Afterpay - Pay safely in arrears (the Netherlands)'.
AfterPay carries out the entire post-payment process for www.refurbished-kinderwagens.nl. This means that you will receive a payment overview from AfterPay. With the AfterPay App, you can view this payment overview and pay safely and easily from your smartphone. In the My AfterPay online environment you can manage your payment statements from your computer or tablet. AfterPay will keep you informed via push notifications & e-mail when a payment statement is ready for you. To approve your request to pay afterwards, AfterPay performs a data check. AfterPay applies a strict privacy policy as described in its privacy statement. In the unlikely event your request for payment with AfterPay is not authorised, you can of course pay for your order with another payment method. You can always contact AfterPay for questions. For more information, please refer to AfterPay.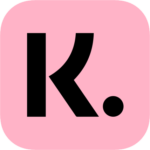 Article 21 - Klarna payment methods
 In cooperation with Klarna Bank AB (publ), Sveavägen 46, 111 34 Stockholm, Sweden, we offer you the following payment method(s). Payment should be made to Klarna.
More information can be found in Klarna's terms of use. General information about Klarna can be found here. Your personal data will be processed by Klarna in accordance with the current Data Protection Act and as described in Klarna's privacy statement.
Refurbished-Kinderwagens
KvK:   64121496
BTW:  NL855530881B01
IBAN: NL10 INGB 0006 9566 80
BIC:    INGB NL 2A